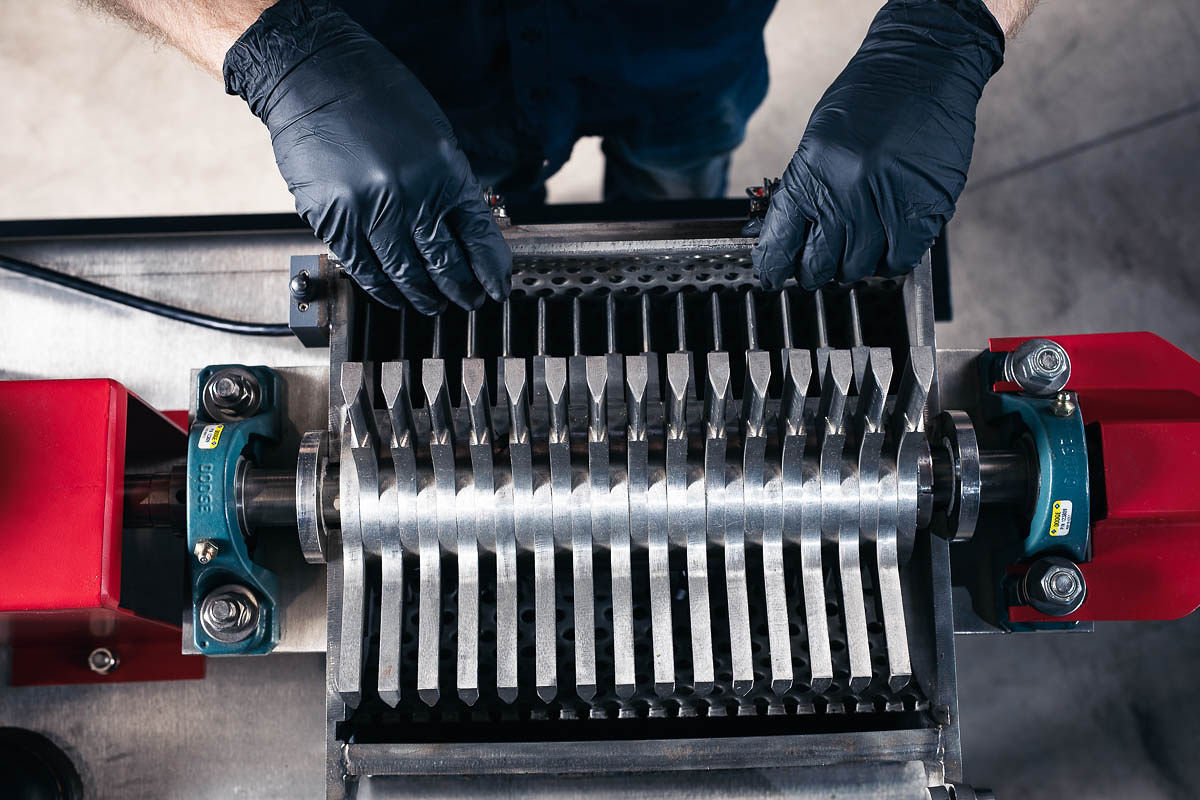 Custom Configured Cannabis Grinding Equipment
Consistency Is Key For Producing Top-notch Cannabis Products, And
Our Milling Equipment Delivers Just That.
Designed to meet the unique needs of cannabis processing operations. Built on decades of cGMP manufacturing experience, KannaMill meets the demand for highly efficient, low maintenance production, while reducing waste and product loss.
For grinding all types of cannabis and biomass material – from delicate flower to highly abrasive fibers – KannaMill delivers a consistent particle size, suitable for fresh frozen, pre-rolls, optimized extraction, as well as industrial hemp building and textile materials.
Developed in close partnership with producers and extractors, specifically for the cannabis industry, our industrial grinders yield maximum production, performance, reliability, and lifespan.
Sticky Resin Problem?
Not Anymore.
KannaMill differentiates itself with our proprietary KannaBevel edge hammers. These hammers are designed for more consistent product quality for pre-rolls and edibles, as well as reduced handling and waste. For extractors they mean a more repeatable, consistent extraction process with higher yields. Stems are handled with ease, reducing time and cost for stem removal.
Our proprietary anti-resin design limits resin buildup for consistent cutting performance over thousands of pounds of biomass product and allow for easy cleaning whenever the need arises.